Lab Director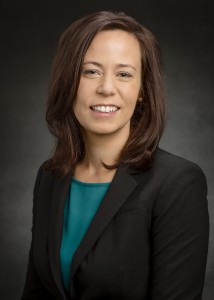 Hannah D. Holscher, PhD, RD
Email: hholsche@illinois.edu
Office: (217) 300-2512
Lab: (217) 300-3523
Dr. Hannah Holscher is the Director of the Nutrition and Human Microbiome Laboratory and Assistant Professor of Nutrition in the Department of Food Science and Human Nutrition at the University of Illinois. See full profile.
---
Postdoctoral Researcher
---
Graduate Students
---
Research Staff
---
Undergraduates (by major)
We are currently looking for motivated undergraduates to work in our lab! Find more information on how to apply here.
---
Lab Alumni
Graduate Students
Andrew Taylor, MS (2019)
Melissa Bailey, MS (2019)
Jennifer Kaczmarek, MS, RD (2018)
---
Undergraduates
Tehila Abdiel
Ryan Allen
Erika Belloso
Elana Benishay
Jessica Bennett
Cary Brandolino
Hailey Brooks
Samantha Burgin
Lauren Cassady
Sinan Cetin
Hailee Chan
Yijie (Claire) Cheng
Alice Cho
Eva Cornman
Samantha Cruz
Kennedy Davis
Flora Denton
Shrijal Desai
Jessi Dietrich
Ziming Dou
Samuel Drazner
Timothy Dworkin
Pedro Escobedo
Emily Galfano
Domenica Goyes
Ashley Griffin
Julia Grzegorczyk
Heather Guetterman
Sukji (Sally) Han
Mira Hassan
Taylor Helenthal
Caroline Hernandez
Anne Hou
Chrison Hu
Megan Hung
Caroline Jadczak
Christine Jones
Lauryn Jones
Yemisi Joseph
Kara Kash
Jessica Kassuelke
Grace Kim
Brittany Kiss
Amanda Klimowski
Yazan Kudaimi
Sheharyar Lalani
Katie Lamps
Rebecca Lau
Arim Lee
Queenie Li
Twila Linville
Anita Litwiller
Anna Liu
Jordan Lovett
Yue Luo
Christine Madden
Shivam Malhotra
Angel Martinez
Zach Meeker
Maya Nienaber
Haochen (Emily) Ning
Ziyang Pan
Keya Patel
Emily Patzke
Hannah Peabody
Penny Pei
Alice Pen
Therese Pokorney
Harini Ramaswamy
Andrea Ravlin
Megan Reingold
Xinrui (Sylvia) Ren
Amanda Rhee
Kathy Ryan
Vanessa Santiago
Muskaan Sawhney
Paulina Serowik
Sidra Shah
Sean Sheth
Noah Simon
Pramukh Sreerama
Madeleine Subach
Kailee Tasca
Emily Tran
Cathy Vandygriff
Arti Veller
Gabby Walker
Judith Wen
Taylor Wen
Dejavette Yang
Trisha Yen
Daniel Yoakum
Sarah Zaida
Jennifer Zeng
---
Lab techs
Megan Hung